Click Here to Learn More
The XPT self spotting bar is our newest product in our line of self spotting racks.
Click below to preorders yours, they are preselling fast!!!
Pre-order Now
UNPRECEDENTED SAFETY
Completely let go of the lever and Barbel to rack the bar
Intuitive braking system
Simple grip and lift to begin
THE NEW XPT HALF RACK.
It is compact enough to fit in the home, built heavy duty enough for a commercial space, priced just right. Inquire for pricing.
BEGINNING WITH OUR REVOLUTIONARY SELF SPOTTING POWER RACKS, XPT STRENGTH EQUIPMENT IS ONE OF THE ONLY BRANDS OF EQUIPMENT DESIGNED, TESTED AND DEVELOPED BY PRO ATHLETES.
EVERY PIECE OF EQUIPMENT OFFERED HAS BEEN USED AND IS APPROVED BY PRO ATHLETES FROM ALL OVER THE WORLD.
EACH PIECE IS MADE WITH THE HIGHEST QUALITY OF MATERIAL AND CRAFTSMANSHIP. 
XPT STRENGTH EQUIPMENT IS INNOVATIVE IN ITS APPROACH AND IS CONSTANTLY SEEKING TO INNOVATE, EVOLVE AND PROGRESS TO ULTIMATELY ENRICH THE END USER'S ABILITY TO ACHIEVE THEIR PERSONAL FITNESS GOALS. (If you have any great ideas or are looking to collaborate, please reach out) 
The founder of the XPT brand of strength equipment (also the inventor of the self spotting power racks), Brady Poppinga, is an NFL veteran, who had a successful 8-year NFL career. He started off his career playing with the Green Bay Packers from 2005 – 2010. While with the Packers he won a number of division titles, and a Super Bowl Championship. In 2011 he played with the St. Louis Rams and then he finished off his career in 2012 with the Dallas Cowboys.
Since the age of 5 Brady has lifted free weights from one degree to another. He first began weight training at the Rec Center his father operated. As he became more focused on his ambitions to be a football player, he then began to more seriously train with free weights. Throughout his time of lifting free weights he experienced a number of accidents that lead to injury.
The training of speed in a sports performance environment has been greatly overshadowed by strength training. Think of the common name attached to the profession: The majority of trainers in weight training facilities carry the title of Strength and Conditioning coach. Not Speed and…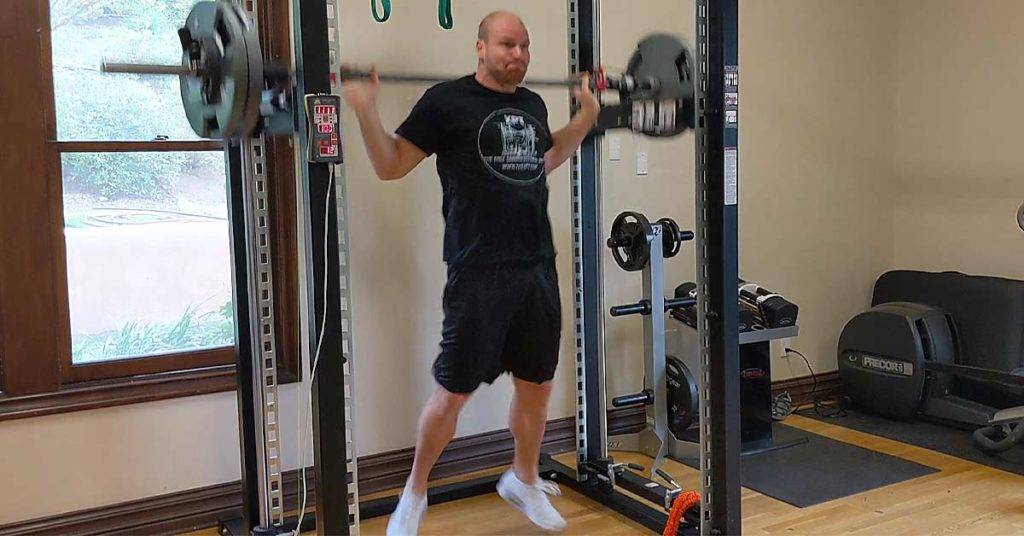 Jump squats have always had a place in performance training. That's because the exercise is a variation of the popular and effective back squat. A jump squat consists of performing a traditional squat while moving at a high enough speed to leave the ground and jump in the air. Intuitively, it's an effective performance training exercise because the movement is explosive and ballistic. ….
It's one of the most helpless feelings in weightlifting—when the mind is willing, but the body won't respond. Fatigue has set in and, all of a sudden, a weight that seconds ago seemed manageable is now immovable. In this case, the lifter hopes their spotter is paying attention …
"Brady has helped me provide reliable and cutting edge fitness equipment to our clients at our new fitness facility. Our boutique fitness center continues to have a growing demand for equipment which will stand the test of time and the XPT fits our needs exactly. Brady is a pleasure to work with and provides prompt and complete service and follow-up. We highly recommend Brady and the XPT equipment."